Cohesity Imanis Data

Simplified backup and recovery for Distributed Databases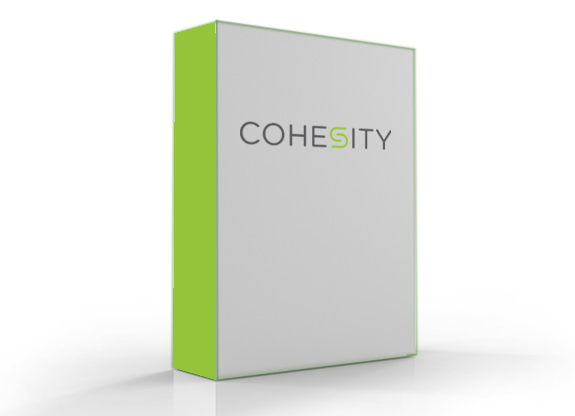 Cohesity Products
Software
Cohesity Imanis Data
Overview:
Cohesity Imanis Data is a high-performance, software-defined, backup, recovery, and data management solution for a wide range of leading Hadoop Distributed File Systems and NoSQL distributed databases including MongoDB, Cassandra, CouchbaseDB, and Hbase, running on-premises, in the public cloud or both. Available as an integrated solution in Cohesity MarketPlace or as a software-only deployment—physical, virtual, container, cloud—it provides comprehensive policy-driven backup, recovery, disaster recovery, test/dev, archiving, and ransomware protection.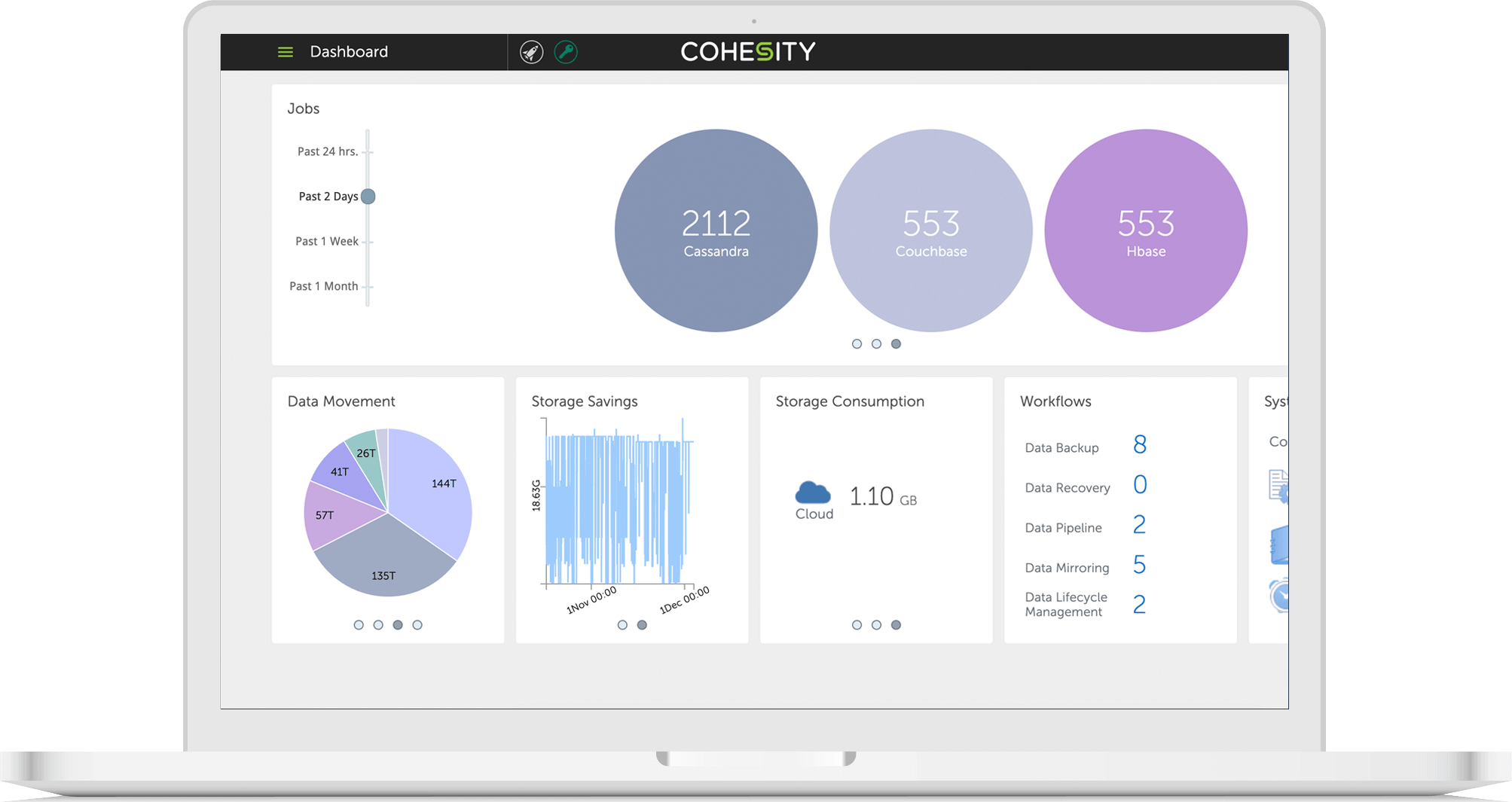 Core Features:

One Solution, Multiple Distributed Databases:
With 38% of enterprises using greater than 20 databases, Cohesity Imanis Data eliminates data silos and radically simplifies backup, recovery and data management with a single, automated solution for backup, recovery, disaster recovery for Hadoop Distributed File Systems and NoSQL distributed databases running on-premises and in the public cloud.

Web-Scale Performance and Efficiency:
A scale-out architecture that delivers rapid recovery point objectives (RPO's) and recovery time objectives (RTOs) to meet business SLAs. Granular recovery – from individual tables to entire databases. With FastFind data can be discovered and restored almost instantly. Cohesity Imanis Data uniquely optimizes backup storage efficiency onpremises and in the public cloud.

Security and Anti-Ransomware:
Enterprise-class security and encryption capabilities, including Kerberos and LDAP authentication, RBAC, support for encrypted file systems, and SSL. Meet compliance requirements with data masking. ThreatSenseTM uniquely provides automated, real-time anomaly detection, allowing you to investigate and take action against potential ransomware attacks.

Specifications:
Support Sources

• MongoDB, Cassandra, CouchbaseDB, Hbase, Apache, Cloudera and Hortonworks

Use-Case Support

• Backup & Recovery

• Disaster Recovery

• Test/Dev (including masking and sampling)

• Database migration

• Cloud migration

• Data archival

Backup and Recovery Granularity

• Flexible from complete database to table level backup

• Incremental forever backups

• Granular, any-point-in-time recovery

• Incremental restore for fast test/dev refresh

Storage Optimization

• Data-aware deduplication

• Advanced compression

• Erasure coding

Public Cloud Integration

• Runs on AWS EC2, supports AWS S3 and Glacier storage

• Runs on Azure, supports Azure blob storage

• Runs on Google Cloud Platform

Architecture

• Scale-out limitlessly from minimum three nodes

Flexible Deployment

• Software-defined solution for on-premises, public and private clouds

Automation

• API-first architecture

• RESTful API

• Policy engine automates complex data management tasks including backup, recovery, DR, test/dev, and archiving

• Automated retention management

Security

• Integrated with Active Directory, LDAP, and Kerberos

• Data is encrypted in flight and at rest

• Consistent, irreversible masking of PII data for test/dev use case

• Customizable role-based access control
*All storage capacities listed are raw.
Cohesity Products
Software
Cohesity Imanis Data